(December 3, 2021 – Tumon, Guam) The Guam Visitors Bureau (GVB) held its third annual awards ceremony to recognize the achievements of its Visitor Safety Officers (VSOs). A small ceremony was held this morning for the VSOs at the GVB conference room in Tumon with management and staff present.

The VSO program began in 2014 to provide another layer of concierge and safety to local residents and visitors in Tumon. It is one of GVB's most successful destination-based programs to date. The program is currently contracted to G4S Secure Solutions.

"We are extremely thankful for the presence of the Visitor Safety Officers. They go above and beyond the call of duty to serve our community, especially during this pandemic. Through this program, we continue to focus on keeping our local residents and visitors safe and welcomed," said GVB President & CEO Carl T.C. Gutierrez. "GVB and the VSOs are joined at the hip to ensure our way of life is protected and enjoyed by all. I commend General Manager Teresa Sakazaki, Chief Paul Suba, Col. Ronnie Delfin, Shift Lead Christopher San Nicolas, and all the VSOS for a job well done."

With the onset of the COVID-19 pandemic, the VSO program evolved further to serve the community in protecting the parks and beaches of Tumon.


Eight VSOs commended

GVB commended the VSOs for their outstanding achievements and presented the following eight awards during its ceremony:


Recognition of Service - VSO Frankie Borja

GVB recognized Frankie Borja for his service to the VSO program. Borja was a great asset to the program during his tenure as a VSO and is now serving the island in a different capacity.


Håfa Adai Spirit Award – VSO Donny Atoigue

The Håfa Adai Spirit Award was presented to VSO Donny Atoigue for his uplifting spirit and vibrant demeanor. As the frontline of the island's tourism industry, the VSO program has been an extension of Guam's renowned hospitality and Håfa Adai spirit. The heart of the program is also in its concierge service, which VSO Atoigue embodies with compassion, respect, and optimism.


Integrity Award – VSO James Rodriguez

The Integrity Award was presented to VSO James Rodriguez for demonstrating high standards of ethics and integrity. VSO Rodriguez possesses strong moral principles that are reflected in his actions on and off duty. He is well-respected among his teammates because of his desire to achieve excellence on all occasions.


Leadership Award – VSO Mart Sablan

This award was presented to Mart Sablan who exemplified and demonstrated leadership in 2021. VSO Sablan has inspired members of his team and has gone above and beyond to ensure that his team is performing accordingly. He motivates them in ways that suit their individual personalities and uplifts them as a whole to accomplish daily and long-term missions.


Rookie of the Year – VSO Casey San Nicolas

The Rookie of the Year Award was presented to VSO Casey San Nicolas for his outstanding performance in carrying out his duties as a Visitor Safety Officer. Casey demonstrated his ability to respond to various situations with a calm and professional demeanor while expressing the Håfa Adai Spirit to locals, military, and visitors alike.


Beach Safety Officer of the Year – BSO Kayven Ligmai

The Beach Safety Officer position is a crucial safety role within the VSO program. This award was presented to Kayven Ligmai for his consistent and professional commitment to protecting the lives of all beachgoers, swimmers, snorkelers, paddle boarders, and everyone who enters the waters of Tumon Bay. Kayven has demonstrated his passion to protect human life throughout his many years as a BSO.


Visitor Safety Officer of the Year – VSO Jacob Pablo

The VSO of the year award was given to VSO Jacob Pablo for his excellent work and dedication. His ability to lead and carry out his responsibilities with initiative, respect, professionalism, and without guidance has made him an invaluable member of the VSO team. He has exemplified outstanding service to the community.


Special award given to VSO Marissa Maryland-Boak

VSO Marissa Maryland-Boak was recognized earlier this week with the Distinguished Service Award for her dedication to serving the community. As the only female VSO in the program, Boak made a great impact in protecting island residents, visitors, and animals for over three years. She was the previous recipient of the VSO of the year award. Boak is relocating to help her family in the US mainland.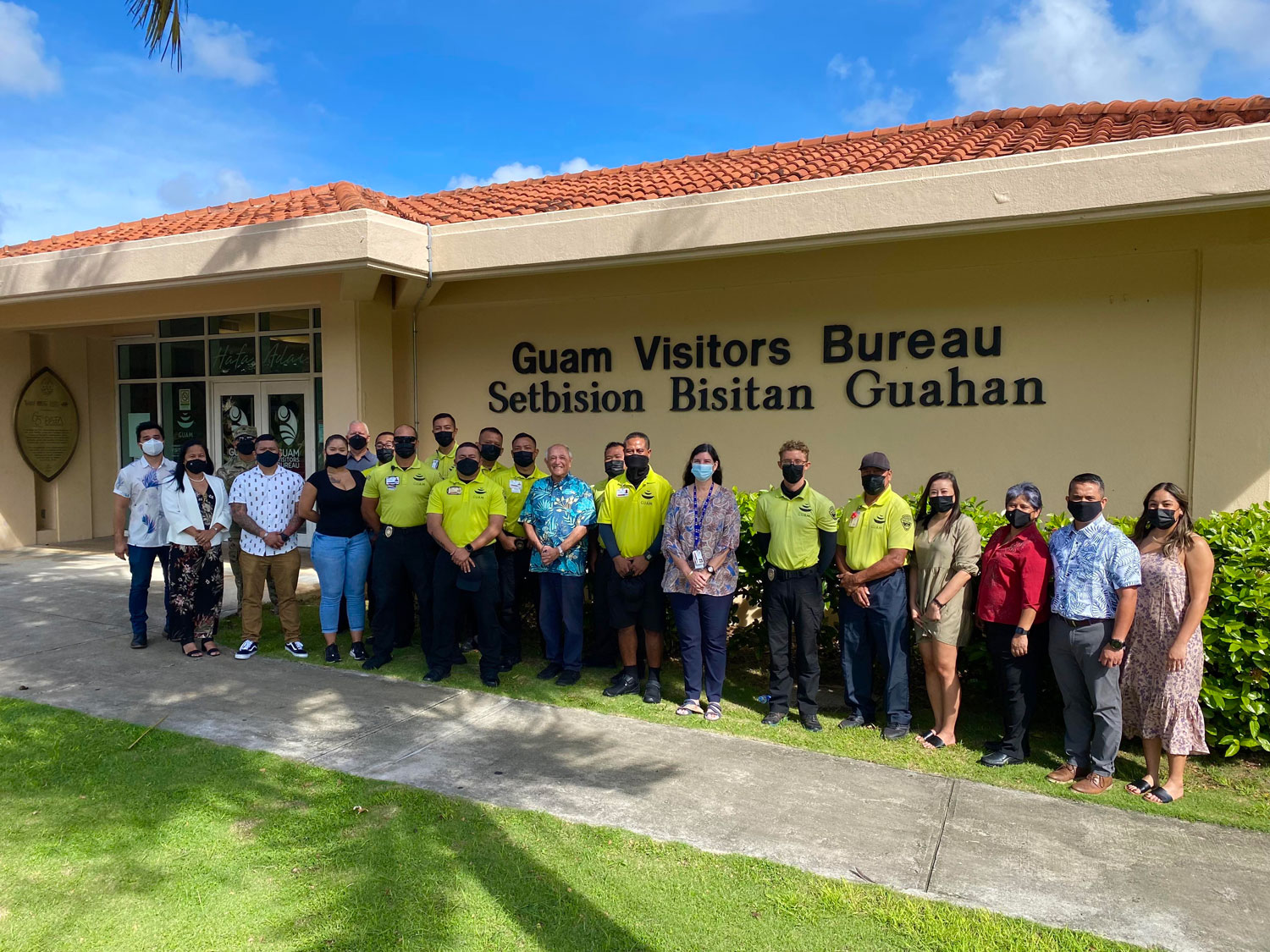 Photo 1 caption: GVB management and staff stand together with Visitor Safety Officers and G4S management outside of the GVB Tumon office.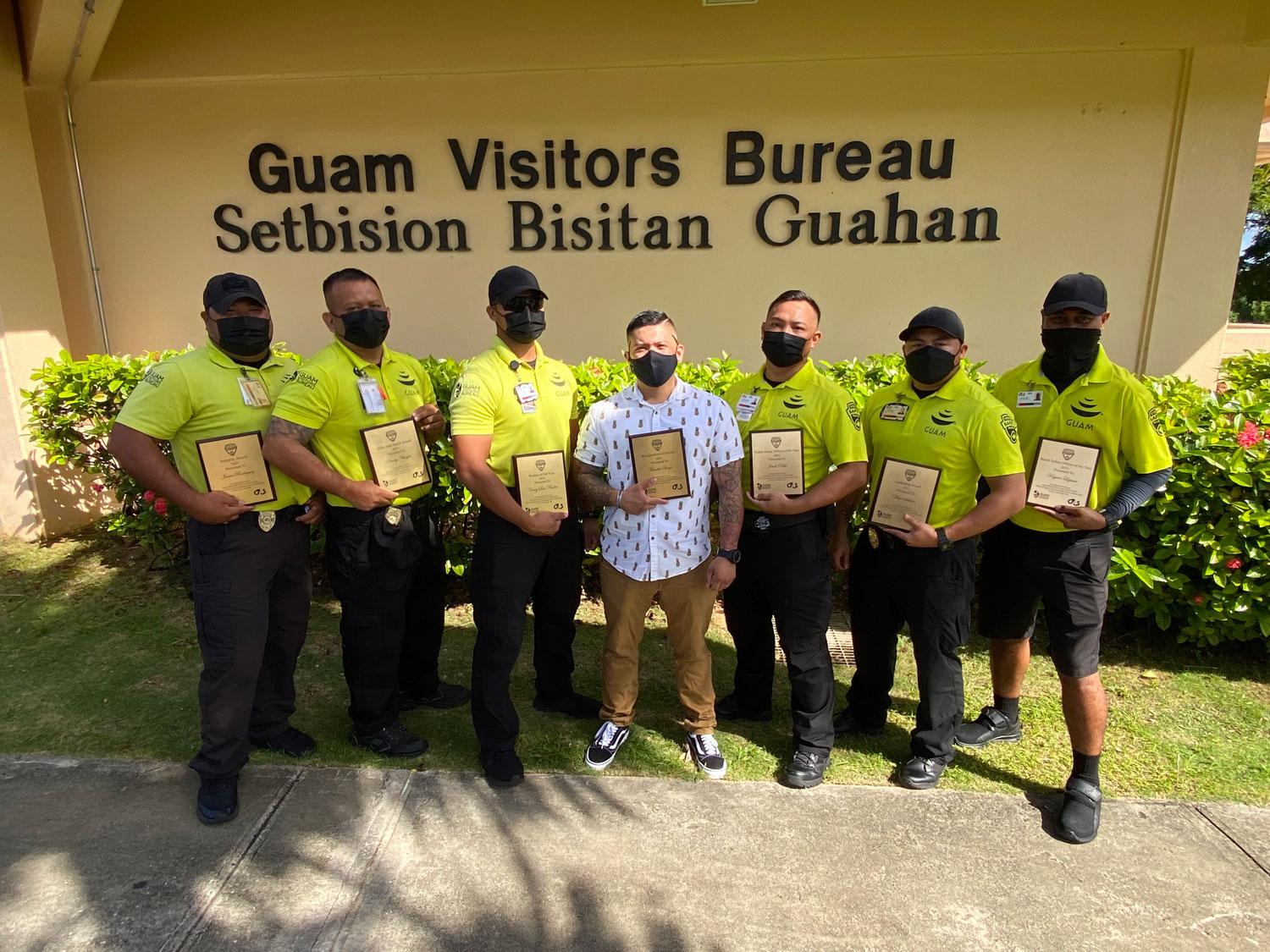 Photo 2 caption: VSO award recipients display their award plaques outside the GVB Tumon Office. (L-R VSOs James Rodriguez, Donny Atoigue, Casey San Nicolas, Frankie Borja, Jacob Pablo, Mart Sablan, and Kayven Ligmai.)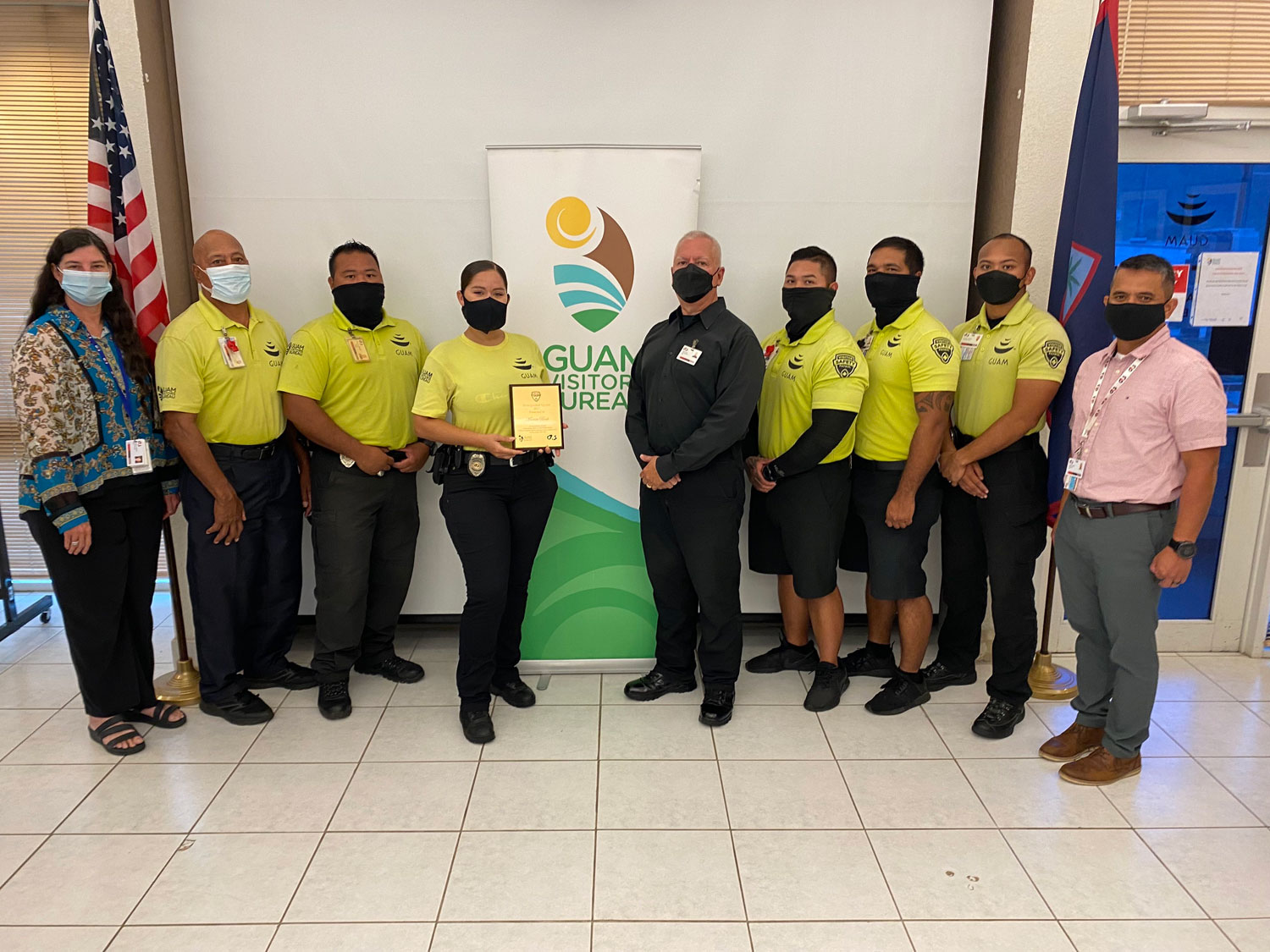 Photo 3 caption: VSO Marissa Maryland Boak receives her Distinguished Service Award from GVB. (L-R G4S Marianas General Manager Teresa K. Sakazaki, VSOs Meafou Tana, James Rodriguez, Marissa Maryland Boak, Supervisor Paul Suba, Devin Chaco, Jesse Cabrera, Shift Leader Christopher San Nicolas, and G4S Emergency Management Lead/ Integrated Security Strategic Director Ronnie Delfin.)