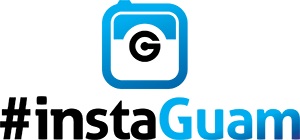 #instaGuam: The Best Destination for an Instant Vacation
Blessed with swimsuit weather all year-round, Guam is an idyllic, friendly paradise that is home to some of the region's most beautiful beaches, reefs, and landscapes. Whether you plan your own itinerary or take an organized tour, Guam is the perfect tropical holiday destination for everyone. On Guam you will find life to enjoy, new tastes to savor, experiences of a lifetime to remember, and the warm hospitality of our people to welcome you.

Hop on a direct, nonstop flight from a number of cities in Asia and in just a few hours you'll experience #instaGuam - an instant vacation in Guam! Fun, sun, unique culture and experiences - these are ideal components for an unforgettable holiday, and Guam has got it all.

Various logo formats and colors are available here for download. For assistance, please contact [email protected].