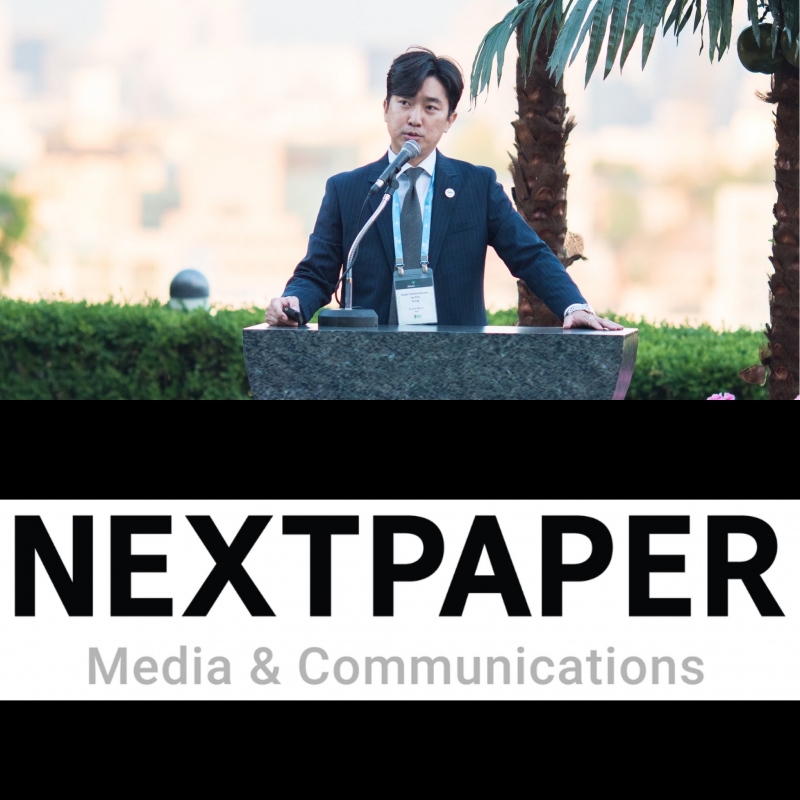 (Tumon, Guam) The Guam Visitors Bureau (GVB) has announced Mr. Jihoon "Jay" Park and Nextpaper Media & Communications (Nextpaper) are the new team that will be representing Guam in the Korea market. Park is the Bureau's new Korea Country Manager while Nextpaper is GVB's new representative office in Korea.
"We congratulate Mr. Park on his new role with GVB, as well as Nextpaper on becoming our new marketing representatives. We have high hopes this new team in Korea will represent Guam well," said GVB President and CEO Carl T.C. Gutierrez. "Korea is anticipated to reach its vaccination goal by November, which means this market could make a comeback very soon."
Country Manager invested in Guam
Park has 13 years of collective experience in travel and tourism. He had served as GVB's Account Director for the past five years, joining GVB's former representative office, Happy Idea Company, back in 2016. During his tenure, he helped grow the Korea market 38.2% between 2016 to 2019, notably welcoming over 753,000 visitors at its peak in 2019.
Prior to GVB, Park had worked at Aviareps, Dallas/Fort Worth International Airport, Las Vegas Convention & Visitors Authority, New York NYC & Company, Hilton Grand Vacations, Hotel Marketing Analyst Association, and Grand Hyatt Incheon. Park holds a Bachelor's degree in International Business in Hotel & Tourism Management from the University of Centre Cesar Ritz in Switzerland and a Master of Business Administration (MBA) from Sung Kyun Kwan University (SKKU) in Seoul, Korea.

 
Marketing Guam in a pandemic era
Nextpaper is focused on attracting Meetings, Incentives, Conferences, and Exhibitions (MICE), honeymooners and couples, and free independent travelers (F.I.T.) as tourism slowly reopens from Korea.
"As the new representative office, Nextpaper will actively market Guam as the best travel destination during the pandemic era," said Ms. Mia Soun, CEO of Nextpaper. "It is an absolute honor to serve GVB in this new capacity and we will do our best to ensure that Korean tourists can visit Guam safely again."
Established in 2011, Nextpaper provides services in Destination Branding, Travel & Tourism Marketing, and Digital & SNS Marketing. Nextpaper has four years of experience working as a subcontractor managing GVB's online promotions, campaigns, and social media marketing since 2018. The dynamic, full-stack team is comprised of travel and destination marketing experts, with top-qualified experiences in trade and promotions for airline agencies, digital marketing, public relations, content creation, and media buying.
In addition to working with GVB, Nextpaper's team has experience working with tourism businesses and organizations such as Korean Air, Philippines Department of Tourism, Hana Tour, the Grand Hyatt Seoul. As one of the four publishing partners of Google in Korea, the company has provided digital marketing and advertising services to both globally and locally renowned consumer brands, such as Cetaphil, ProChile, and Hyundai Steel.